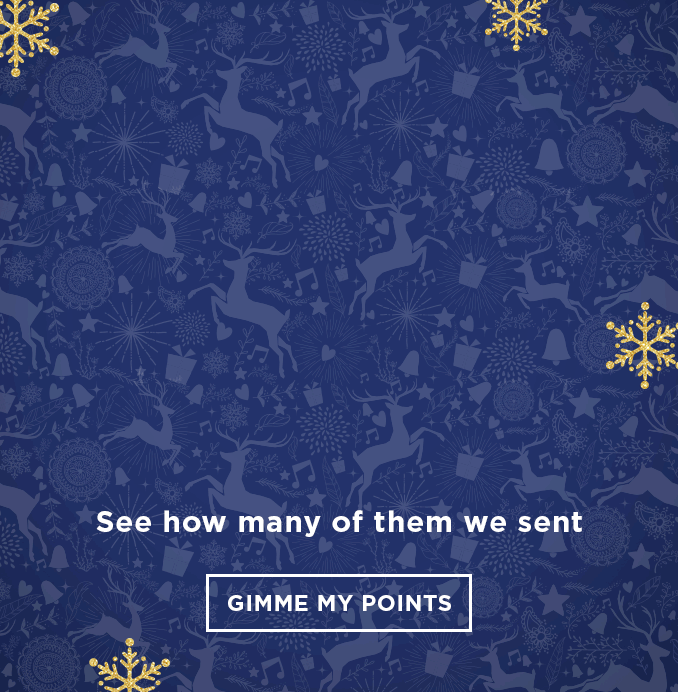 CLIENT: Shop Your Way
CAMPAIGN: Promote surprise points given to customers as a shopping incentive for the holidays.
RESPONSIBILITY: Created and pitched this concept. Worked with a graphic designer to bring to life my idea of showcasing surprise points as an animated crossword puzzle. The movement of the animation, active messaging style, and holiday theme measured a 3% uplift in clicks.